---
Summer is here! For the moving industry, the few months that school is out are the busiest few months of our year; about 60% of all moves happen between May and August.
Since people are graduating and being offered jobs, there is a boom in moving across the country. In a post-pandemic world, people are ready to get out and explore new things!
Are you itching to move somewhere new? Here are 10 happening locations in the US that might appeal to you:
10.) Nashville, Tennessee
Music City is one of the top destinations for moving in 2022. This city is no longer just for ambitious country music artists "driving circles around this town." In fact, it saw growth of 5.47% since 2015.
Many young professionals are migrating here to start their careers. Nashville has also been ranked as one of the best places to raise a family in the U.S.
Wheaton World Wide Moving is particularly fond of Nashville, since we enjoyed our first ever truck pull at Nissan Stadium in October 2021. Corporate sponsors and a kick-in from the van line allowed us to donate $10,000 to Give Kids The World and $10,000 to Move For Hunger through the event!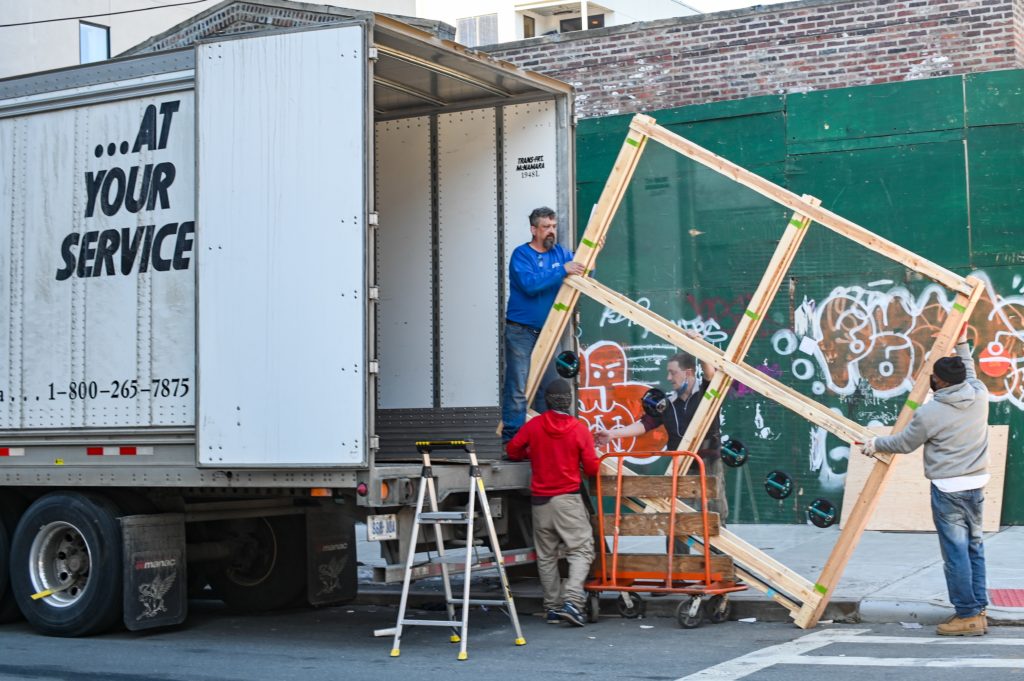 9.) Dallas-Fort Worth, Texas
Texas may seem like a completely different country, but it has seen growth like no other state in the U.S. With low property taxes, plenty of wide-open space and an excellent housing market, this city is one of the best places to move to in 2022.
More recent college graduates are moving here than ever. The job market is amazing, and the overall growth is something that was unexpected but predicted to continue. With exciting professional sports teams, inspiring arts districts and delicious opportunities for foodies, Dallas-Fort Worth is not only perfect for young professionals, but it is also a wonderful place for families to move to.
With excellent surrounding suburbs and a city with endless possibilities, moving to Dallas-Fort Worth can be a great decision for anyone.
8.) Tampa, Florida
Florida is growing exponentially, and Tampa is the top growing city in the state. While Florida is known in general as a state to retire to, Tampa in fact has a young population and hot cultural offerings for young people.
Downtown apartments in Tampa are to die for and are also affordable. There is constant new construction going on and new businesses opening everywhere! Since 2015, there has been almost 8% population increase in a city with every professional sports team you can imagine – top performing teams, too (Tampa Bay Rays, Tampa Bay
Picture this: you finish work for the day and grab your beach tote from under your desk. You walk a block down from your office to meet some friends for a drink, then carpool just 10-15 minutes to the beach for a pickup volleyball game. This city will give you a perfect balance of beach and city living.
7.) Austin, Texas
Texas has seen exponential growth since the beginning of the pandemic. This could be because they had looser restrictions than most states, or just the overall warmth of the place!
Austin is one of the fastest growing cities in the US. Many large companies are moving to this city and even making it their headquarters. The culture that has popped up in Austin is amazing and utterly unique. There are plenty of things to do, and it really is different from the rest of Texas.
One big reason Wheaton loves Austin? Our 2021 Agent of the Year has a new location in the city! After perfecting their process and personal service for 25 years on the East Coast, Olympia Moving & Storage opened its Austin office in 2018.
6.) Fort Collins, Colorado
Home of Colorado State University, this electric, booming college town has attracted many new out-of-state residents. With affordable housing prices and beautiful landscape, the possibilities are endless.
This cute small town brings a younger crowd to it because of the overall nightlife and things to do. Don't worry, it is also a great place to raise kids. The schools are amazing, and let's not forget: you would be moving to the mountains! Tons of outdoor sports and fun await anyone ready to make the move to Colorado.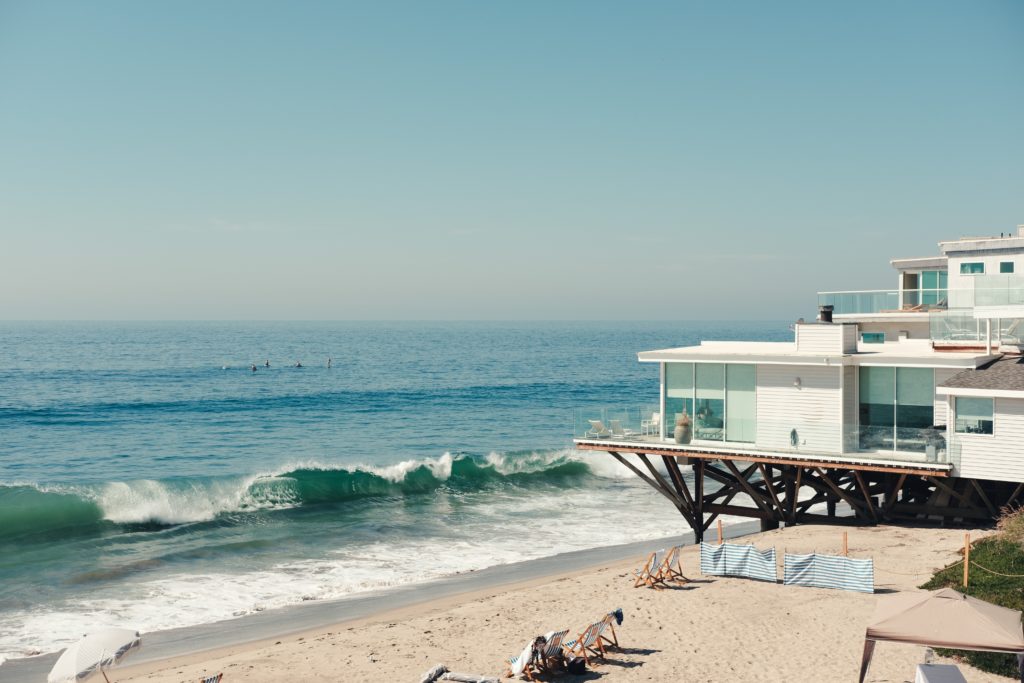 5.) Sarasota, Florida
Located about an hour south of Tampa resides Sarasota, Fla. This vast city has seen tremendous growth in the past years: 11% in the past 5 years. From new businesses to large companies headquartered in the city, this is an incredible place for young professionals to investigate.
No matter where you live in Sarasota, you are maximum 20 minutes away from the beach. There are endless coffee shops, surf shops and even boutiques to spend your time at.
You can still get a big city feel here even if you aren't in Tampa, and you're close enough to go to any of the pro sports games when the Rays make it to their next World Series or the Bucs host another Super Bowl. Enjoy the best of coastal living in Sarasota!
4.) Orlando, Florida
Home to Walt Disney World, this Florida city is one of the most popular places to move to in the U.S. Why is that, you might ask? With a different political climate then the rest of the state, Orlando brings an array of possibilities for people from diverse backgrounds.
Not only that, but the nightlife is one of the best in the entire country. There are endless possibilities of things to do and places to go, plus you are only about an hour from the beach. While growth slowed down in Orlando in 2018, it is now back up to 8% and is only going up from there.
The theme park capital of the world, Orlando also offers an incredible chance to give back; Give Kids The World Village (GKTW) is a nonprofit resort that hosts children with critical illnesses and their families for weeklong, cost-free vacations. Sponsors like Wheaton have created attractions at GKTW, but every attraction on campus needs volunteers to create the priceless memories that inspire hope in visiting families.
3.) Spartanburg, South Carolina
With a metro population of a little over 300,000, this is certainly the smallest city on this list. Why did Spartanburg made the cut? Affordability. Most households in Spartanburg only need to allocate a little more than 20% of their income toward rent and living expenses.
You also have amazing weather in Spartanburg. All four seasons occur in the Palmetto State, but the average temperature is still warmer then your typical midwestern winter.
The pandemic spurred a trend of people moving closer to family. Considering that cross-country travel was discouraged and that remote work is now a given in many industries, it makes sense to be near the people you love. Maybe not right on top of them, though. So, if your family lives in eastern Tennessee, western North Carolina, northern Georgia, or anywhere in South Carolina, Spartanburg may be for you.
2.) Naples, Florida
Surprise, surprise: another Florida city has made the list! This state is truly growing, and it offers a ton of options in terms of cities for new Sunshine State residents.
Naples is in beautiful coastal Florida. The beaches are some of the best in the country, and the community is outstanding. You are only about two hours away from Tampa, but Naples is big enough that there really isn't a need to venture away.
The crime rate in Naples is low, the job market is welcoming, and you will find endless possibilities in this city. Festivals alone will keep you busy. Naples hosts events celebrating the arts, gardens, farmers markets, outdoor adventures, Latin culture, craft beer, stone crab, wine and more. Have fun in the sun!
1.) Eugene, Oregon
This Pacific-Northwest college town has seen so much change since 2015. There have been an array of people moving here of all ages.
The mild climate in Eugene allows for much migration. Housing costs are particularly low for the Pacific-Northwest, which draws many people to this area – not to mention the landscape!
Eugene offers something for everyone. There are amazing schools such as the University of Oregon and a wonderful urban suburban mix feel. The older adult community in Eugene is flourishing because of all there is to do in the city, such as attending sports events, going to the theater, having their pick of restaurants, enjoying coffee shops and spending time in the many parks.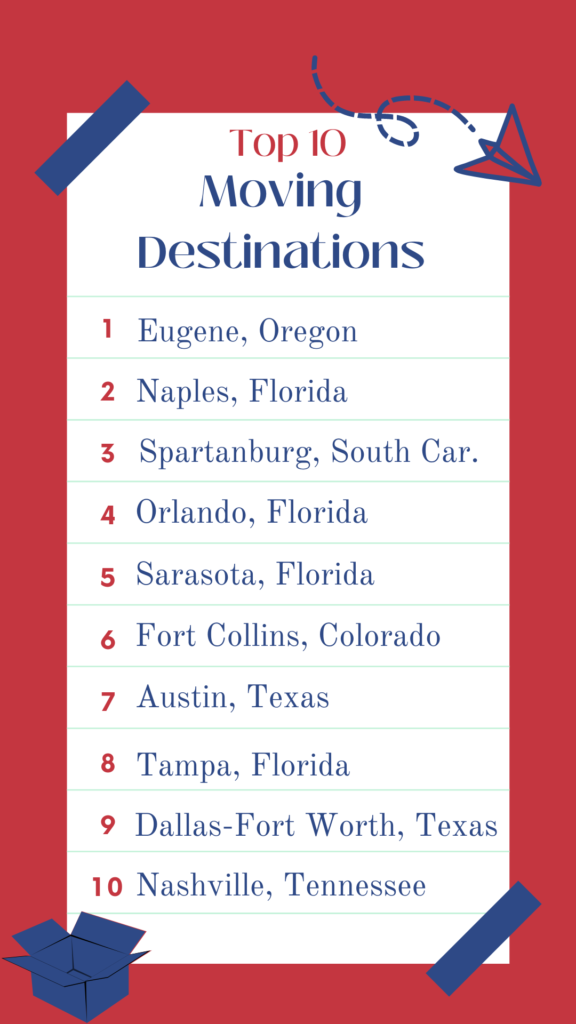 Where Will You Move to in 2022?
The list of top places to move is always changing. Each year, new policy and tax decisions, attraction plans, and more affect where people want to move. The job market is constantly evolving as well, bringing people to new cities each year.
Where do you think will make the list in 2023? Wherever the top destinations, Wheaton World Wide Moving is happy to help move you to your next great adventure.